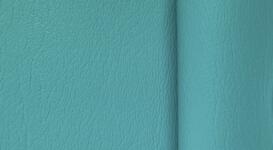  
SK 969
Improved resistance to weather conditions,  resistance to bodily fluids, salt, and sugar. Artificial leather with high resistance to abrasion, hydrolysis, and growth of fungi and bacteria.
Hygiene certificate
Resistance to light test
Resistance to ignition
APPLICATION   
Application as upholstery textile for vessels
and for furniture used in public buildings (hotels, restaurants, cafés).
DIMENSIONS   
Width 140 cm
Thickness ≥ 0.9 mm
When you buy 1 piece, you get 1 meter of material
Price per 1 meter
RAL 5021